Open Space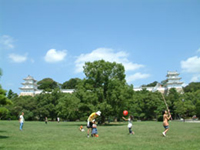 Lawn Open Space
It's a open space that overlooks the castle ruins and usually full of families enjoying picnics on holidays.
Enjoy yourself freely at the spacious lawn open space.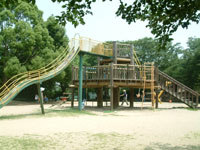 Kodomo-no-Mura(Children's Park)
There are wooden playground equipment, long slide, giraffe sings and, it's used by many families and for kindergarten field trip.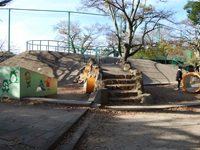 Kodomo Hiroba (Children Open Space)
There are play equipment for infant and elementary school students such as spring play equipment, and you can easily enter with stroller from the front entrance of the park.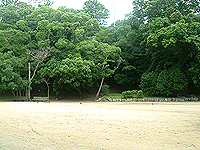 Nakayoshi Open Space
It's located in the back of East Lawn Open Space. It's a place of the soil where adults and children can enjoy together.